I offer a wide range of services from assisting in research to onsite investigation and evaluation. Depending on your project and your needs I can quickly determine what the best course of action would be and the next steps you need to take.  I specialize in onsite investigation involved in geological surveys using the most high-tech gear and procedures on the market.
After using several technologies and testing procedures I can quickly determine the best course of action. Years of experience and having worked in every type of mining situation, assay labs, historical and archaeology projects has given me keen insight and the ability to make quick informed decisions.  
With the use of one the most advanced 3-D imaging and GPR (Ground Penetrating Radar) technologies we are able to see in real time up and over 250 feet deep underground. We can quickly determine the size and depth of whatever we are looking for as well as soil composition, caves, tunnels, caverns, treasure caches, precious metals, underground structures, underground utilities and pipes, sewer systems, mineral veins, water and many many other situations.
We are constantly exploring new uses and procedures for our technologies. But just knowing a little bit of history and being able to see underground is an amazing gift, indeed.
There are several other technologies such as metal detectors, magnetometers and thermal imaging systems we incorporate as well as ancient dowsing techniques. Every situation may be different requiring different tools and testing techniques, the conditions and mineralization is not always the same at each location.
Some projects need further evaluation, your property may have complex ores that may need further testing, you may need to survey your property or further research may be needed. You may need permits or if legal documentation may be required I can help in all of these areas.
You may need help determining the best course of action in the development of your claims from hydrothermal and other geologic studies, drilling, surveying, assaying and or choosing the right equipment and technologies to incorporate into your business.
Yes folks there is still Tons of Gold, Gems and Treasures out there to be had.  Although I love dredging for gold there are other ways of mining such as placer, hard rock mining and sniping for fine gold and nuggets. I'm a Placer Mining Specialist.
With good research there are plenty of places that still have lots of gold and gems to be discovered and mined, research is the key. If you have a Mining, Archaeological or Treasure project I can help in many ways. 
 If I can't help or if your situation is unique more than likely I can refer you to someone very reputable in the business who can help you. There is a list of services I can provide below.
 List of services:
1. Research service, historical or property related, mineral rights,             procedures, equipment, legalities etc...
2. Acquisition of due diligence reports, Geologic Reports, financials,         Summaries etc...
3. Mining, Oil and Mineral Property location service, if I can't find it, it     doesn't exist.
4. Property evaluation service with a licensed Geologist.  

5. Geologic studies, drilling, surveying & exploration of your property.
6. Location of underground minerals, ferrous and non ferrous metals,       caves, tunnels, caverns, underground structures, underground             utilities, pipes, sewer systems, underground property mapping             service for your proposal and treasure caches Worldwide.
Whatever your needs may be as a property owner I can custom design a solution to fit your needs and your budget. I'm here to help in just about any way possible with a dedicated team of mining and historical professionals.
Let us find a solution that works and let us earn your business so you'll keep coming back to us for all your property and investment needs. We really look forward to hearing from you.
 Either way contact me if you have any questions whatsoever in regards to your mining projects or historical discoveries I would love to hear from you.
Yours Truly,
Frank Salmon, Mining Consultant, Adventurer
                   theadventurer007@live.com  
      miningandhistoricalconsulting@gmail.com      
World Wide Services
                3-D Image of a gold vein at 20 feet deep
Below is a Goldfield Engineering Plant, Goldfield has very profitable portable systems that that can be setup to move five to one hundred tons plus an hour. Goldfield can find a processing system for and placer mining situation and fit it in your budget.                http://www.goldfieldeng.com/
                                       Placer Mining Specialist 
 Dredge Mining Specialist 
Pro Mack Mining
http://www.promackmining.com/mining_supplies/cart.php 
 Why buy gold and silver? Find out today at GoldSilver.com
Treasure Diver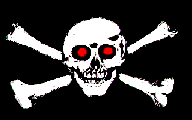 Smelting, Assaying and Lab
Services 


Contact me and we can discuss your options and needs. I have a full range of services that can help you achieve your goals. If you have any questions or concerns please feel free to email me, I'm sure I can help you find a solution. 
Yours Truly,
Frank Salmon, Mining Consultant, Adventurer, Knowledge Seeker 

                 theadventurer007@live.com
       miningandhistoricalconsulting@gmail.com 
 Why buy gold and silver? Find out today at GoldSilver.com
 West Marine - The worlds largest boating supply company!
Disclaimer:
Mining And Historical Consulting seeks to ensure that all content and information published on this Web site is current and accurate. The information at Mining And Historical Consulting does not in any way constitute legal advice and Mining And Historical Consultingcannot be held liable for actions arising from its use. In addition, Mining And Historical Consulting cannot be held responsible for the contents of any externally linked pages. Any reliance you place on such information is therefore strictly at your own risk. In no event will we be liable for any loss or damage including without limitation, indirect or consequential loss or damage, or any loss or damage whatsoever arising from loss of data or profits arising out of, or in connection with, the use of this website. We have no control over the nature, content and availability of those sites. The inclusion of any links does not necessarily imply a recommendation or endorse the views expressed within them. Every effort is made to keep this website up and running smoothly. However, Mining And Historical Consulting takes no responsibility for, and will not be liable for, the website being temporarily unavailable due to technical issues beyond our control.