Below is a listing of Mining Clubs and various Organizations that can help you get started and teach you what it's all about. I've included everything from Mining Clubs and Associations to Archaeology, Paleontology and Anthropology Organizations as well. Some of the most awesome people I've met in Mining have been through Clubs and Associations.
I truly enjoy seeing people getting involved in Mining, Adventure and Metal Detecting. The outdoors is a great place not only to spend time with your family but the rewards are endless for those who are willing to put a little time and effort into proper research the sky is the limit.
There is a vast amount of mineral wealth as well as history out there to discover and Mining Clubs are a great way to start. Look forward to seeing you out there and be safe.
Yours Truly,
Frank Salmon,
Mining Consultant,
Adventurer, Knowledge Seeker
theadventurer007@live.com
theadventurer007@yahoo.com
miningandhistoricalconsulting@gmail.com

                         Mining Clubs:
Gold Prospectors Association Of America
Society of Mining Metallurgy and Exploration
Arizona Gold Prospectors Association
Association of Mining Analysts
ICMJ Guide to prospecting clubs
Rocky Mountain Prospectors & Treasure Hunters Club
Mining Associations:
The Gold Prostectors Association Of America
State Mining Organizations, Associations and Societies
Northwest Mining Association (NWMA)
China Mining Association (CMA)
The New Mexico Mining Association
Prospecting & Mining Associations & Clubs
Mining Associations for Rockhounds
Dowsing Associations:
The American Society of Dowsers
The Canadian Society of Dowsers
The British Society of Dowsers
Dowsing Societies And Associations
International Society of Dowsers & Research (ISD)
Prospecting Supplies:
The Lifestyle Store, prospecting Supplies
International Listing for prospecting stores
Design and build your own equipment
Archaeology, Anthropology & Paleontology:          
American Anthropological Association
Archaeology Institute Of America 
More Archaeology Organizations
Archaeology News with National Geographic     

 Games: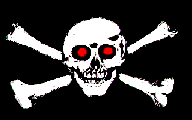 Disclaimer:
Mining And Historical Consulting seeks to ensure that all content and information published on this Web site is current and accurate. The information at Mining And Historical Consulting does not in any way constitute legal advice and Mining And Historical Consultingcannot be held liable for actions arising from its use. In addition, Mining And Historical Consulting cannot be held responsible for the contents of any externally linked pages. Any reliance you place on such information is therefore strictly at your own risk. In no event will we be liable for any loss or damage including without limitation, indirect or consequential loss or damage, or any loss or damage whatsoever arising from loss of data or profits arising out of, or in connection with, the use of this website. We have no control over the nature, content and availability of those sites. The inclusion of any links does not necessarily imply a recommendation or endorse the views expressed within them. Every effort is made to keep this website up and running smoothly. However, Mining And Historical Consulting takes no responsibility for, and will not be liable for, the website being temporarily unavailable due to technical issues beyond our control.